At DefencceX, we take pride in our commitment to providing the military with the best-in-class software solutions for safe and secure systems integration. To achieve this, we have partnered with some of the industry's most reputable and trusted software providers. These partnerships enable us to deliver cutting-edge technology and expertise to our military clients, ensuring the highest level of security and efficiency.
Our Software Partnerships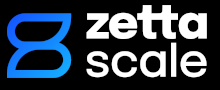 ZettaScale
The Cloud-to-Device Continuum Platform
A Cloud-to-Device Platform that can run on any combination of public and private infrastructure spanning from a data-centre to a micro-controller. It supports completely decentralised communication, geo-distributed storages and queries, as well as geo-distributed computations.

Adlink
Vortex OpenSplice is part of the Adlink DDS offering – it is a fully featured DDS implementation targeting enterprise platforms and embedded devices. Vortex OpenSplice is the most advanced, complete and widely used implementation of the Object Management Group Data Distribution Service (OMG DDS) standard

SysGo
SYSGO GmbH is a German information technologies company that supplies operating systems and services for embedded systems with high safety and security-related requirements, using Linux. For security-critical applications, the company offers the Hypervisor and RTOS PikeOS, an operating system for multicore processors and the foundation for intelligent devices in the Internet of Things (IoT).
As an operating system manufacturer provider, SYSGO supports companies with the formal certification of software to international standards for safety and security in markets such as aerospace and defence, industrial automation, automotive, railway, medical as well as network infrastructure.
Why Choose Our Software Partners?
Expertise: Our partners are industry leaders with a deep understanding of military software and systems integration, ensuring the highest level of security and reliability.
Innovation: Our partners are dedicated to staying at the forefront of technology, providing you with the most advanced and cutting-edge solutions available.
Proven Track Record: With a history of successful projects, our partners have earned the trust of military organizations worldwide.
Security: Safety and security are paramount, and our partners share our commitment to providing the military with the utmost protection against potential threats.
Contact Us
If you're interested in learning more about our software partnerships and how we can assist with your military software and systems integration needs, please contact us. Our team is ready to answer your questions and provide you with the information you need to make informed decisions about your software solutions.
At DefenceX, we are dedicated to delivering excellence in military software and systems integration through our strong partnerships with the best-in-class software providers. Your mission's success is our priority, and our software partners play a vital role in achieving it.